our story...
Our stylishly playful greeting cards, art prints and tea towels are designed with flowers and foliage from our Tasmanian garden. Sandra draws on her background as a fashion designer to create ephemeral artworks that she photographs for the petal & pins collections including our signature range the Garden Fairy's Wardrobe®.
Established in 2012, our studio looks out onto the rambling garden that inspires our designs and a 'live in the moment, find joy in the things around us' ethos.  Our stationery and art prints are imaginative, unique and always enchanting.  
All our designs are available here on our online shop and are also available from selected stockists in Australia, New Zealand, USA, Canada and the UK.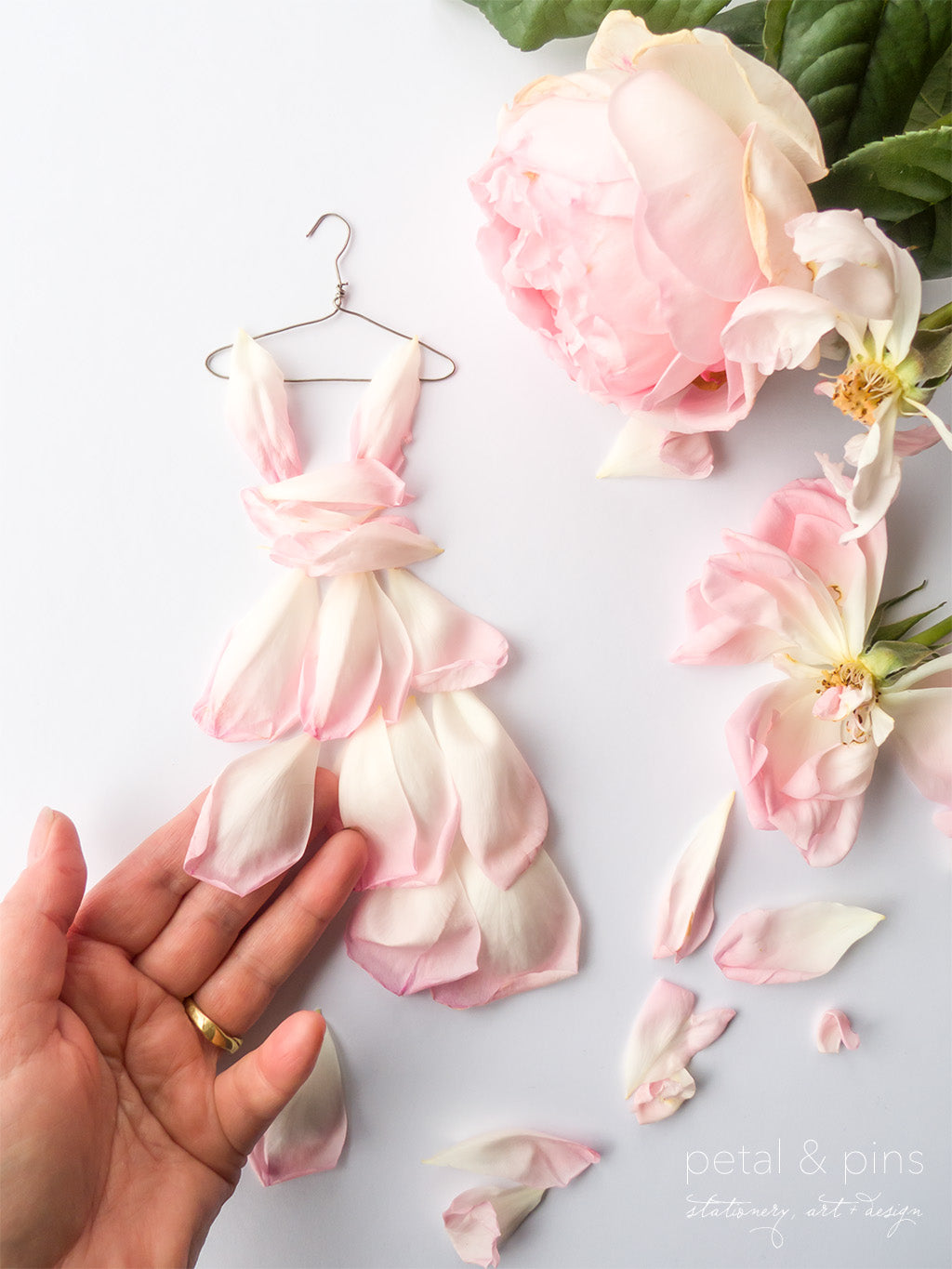 how it all began...
"As a fashion designer with a studio looking out on to a slightly unkempt but enchanting garden, it was only a matter of time until my passion for flowers and design intertwined to become petal & pins.
I love to step into my garden to pause for thought, feel the warmth of the sun, or pick a few flowers and it was in one of those moments that I created the first petite dress from flowers.
I take delight in the ephemeral nature of designing with flowers and the photos I take of the dresses are keepsakes of those moments.
These miniature flower dresses feature on our signature range of greeting cards and art prints I call the Garden Fairy's Wardrobe."
petal & pins designer Sandra Alcorn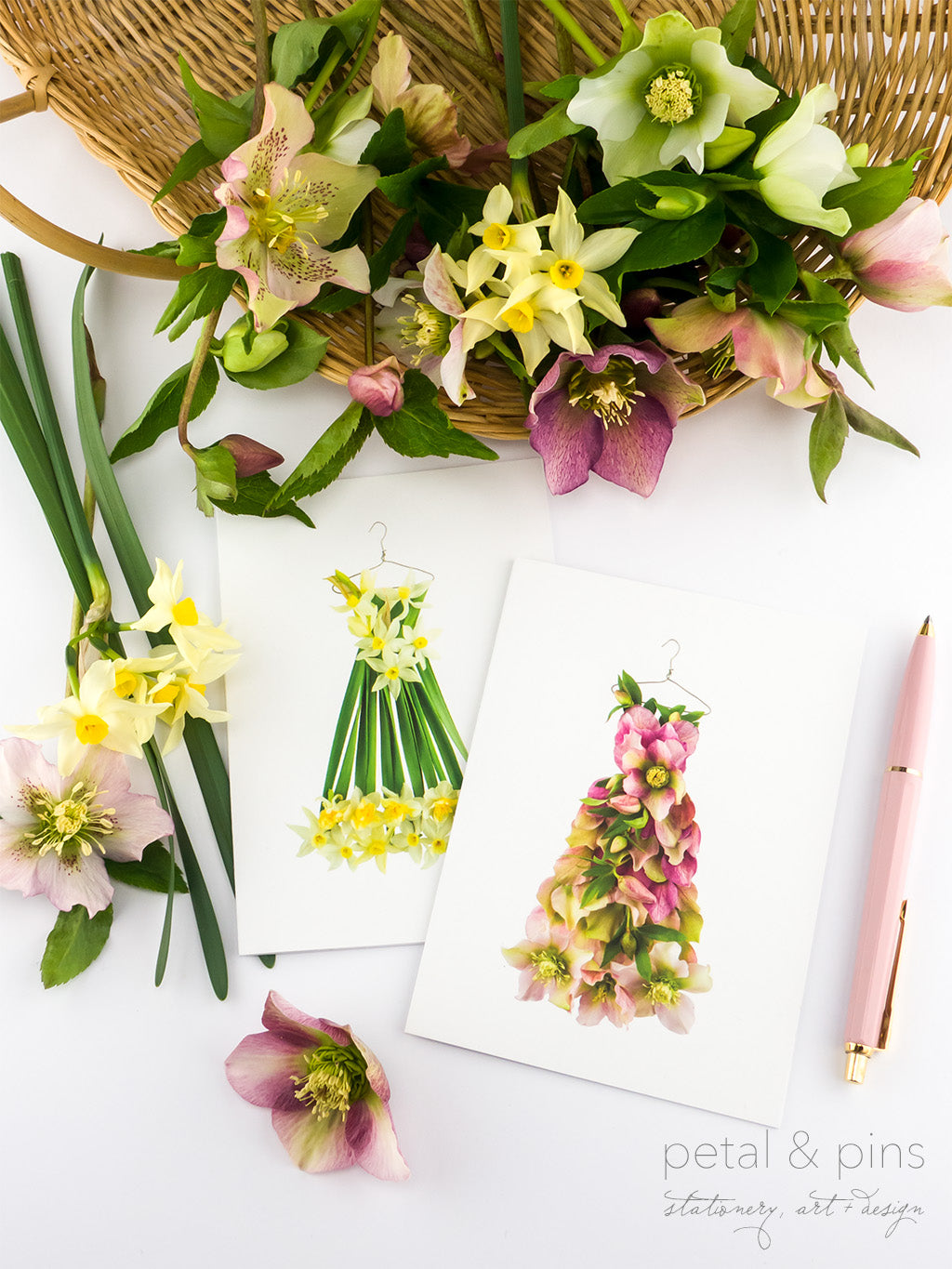 stay posted...
Like to be the first to hear about news, new products and special offers from petal & pins?
Why not subscribe to our newsletter - we promise not to overload your inbox!
get in touch...
We'd love to hear from you!
Please drop us a line below if you have any questions, want to share how you've used our products or just want to say hello!
interested in stocking petal & pins?
All words and images on this website are copyright © 2012 - 2023 Sandra Alcorn and may not be used or reproduced without permission. petal & pins® and Garden Fairy's Wardrobe® are registered trademarks of Sandra Alcorn.