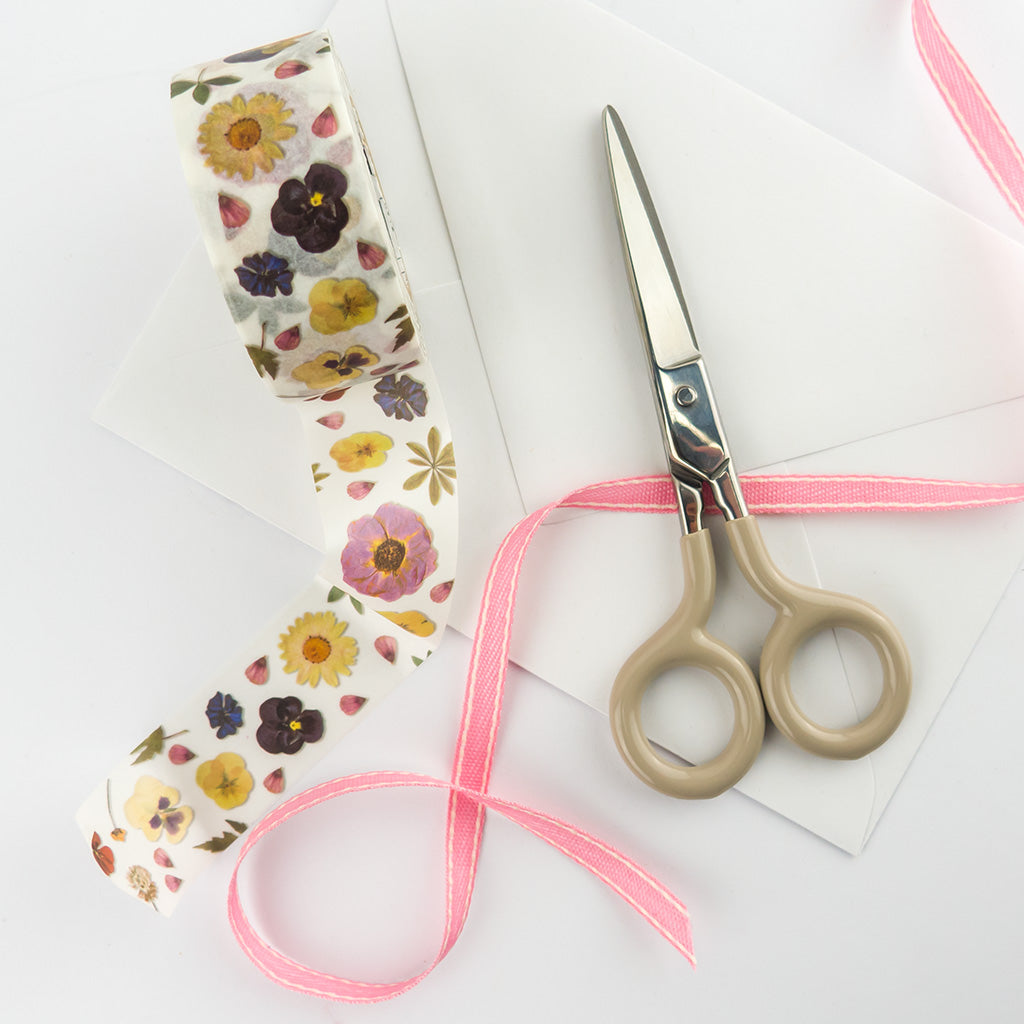 Washi Tape, Ribbon & Scissors
Why not finesse your gift wrapping with our lovely striped woven cotton ribbons or add a flourish of red curling ribbon?
We're also delighted to present gorgeous washi tape from the Japanese brand Masking Tape MT. Achieving a cult status around the world among artists, students, bloggers and teachers, MT has propelled the humble beige stationery item into a unique and innovative craft and design object.
And to make snipping your ribbon and tape a breeze we're now stocking a trio of stainless steel craft scissors from Japanese brand Penco.